Love to eat Korean food? How about learning how to cook your favourite Korean food?
Korea Plaza offers a Free Korean cooking class to our Kaki Korea Club members on every second or fourth Tuesday of a month. Depending on the number of participants, you will get the opportunity to experience a "hands-on session" on how to make the dishes, the recipe and have a try on the taste yourself.
Learn cooking Korean dishes has never been so easy!
Date & Time
3 September 2019, 2 pm – 4 pm (2 hrs)
Menu for this cooking class
Pickle Radish Roll (무쌈말이)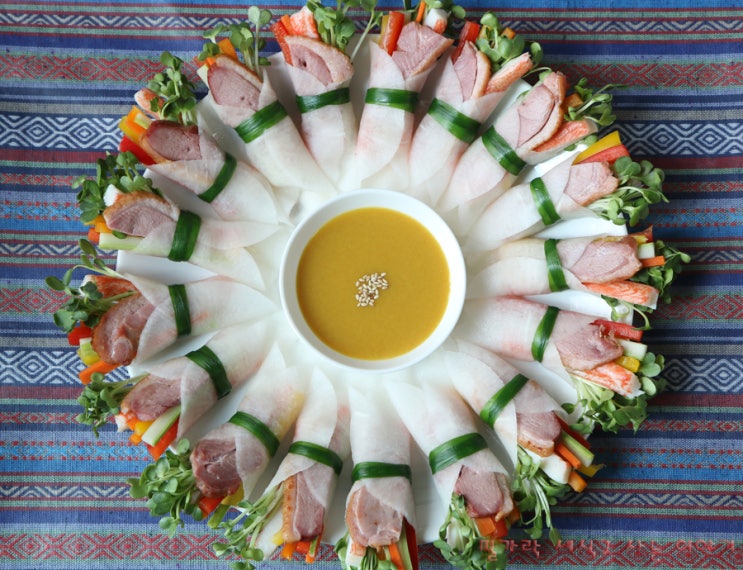 Korean Pickled Radish Wraps (Mussammari) – It seemed to be really popular as a house warming day food these days because most Koreans seemed to love this meal and tasted it at least once in their life time. As you can see, by the picture, it looks very pretty, but it takes some effort to make. It would be a really good appetizer.
Eggplant Pancake (가지전) 
Gaji Jeon – This Jeon (korean pancake) is another quick side dish, that should definitely be on your table. Jeon is basically the Korean version of a pancake that is prepared with either kimchi, spring onion or other vegetables (this time we use eggplant). Jeon is a popular side dish as it's quickly prepared, delicious and healthy. As an alternative you can mix the wheat flour with panko or rice flour or substitute it completely.
How to participate?
Login to your Kaki Korea Club (KKC) member account (click HERE to register for a Free KKC account).
Fill out the registration form on the right side of the page.
Show your IC to our staff on the actual date of the class.