Love to eat Korean food? How about learning how to cook your favourite Korean food?
Korea Plaza offers a Free Korean cooking class to our Kaki Korea Club members on every second or fourth Tuesday of a month. Depending on the number of participants, you will get the opportunity to experience a "hands-on session" on how to make the dishes, the recipe and have a try on the taste yourself.
Learn cooking Korean dishes has never been so easy!
Date & Time
26 February 2019, 2 pm – 4 pm (2 hrs)
Menu for this cooking class
Stewed Tuna Tofu (참치 두부조림 Chamchi Dubu Jorim)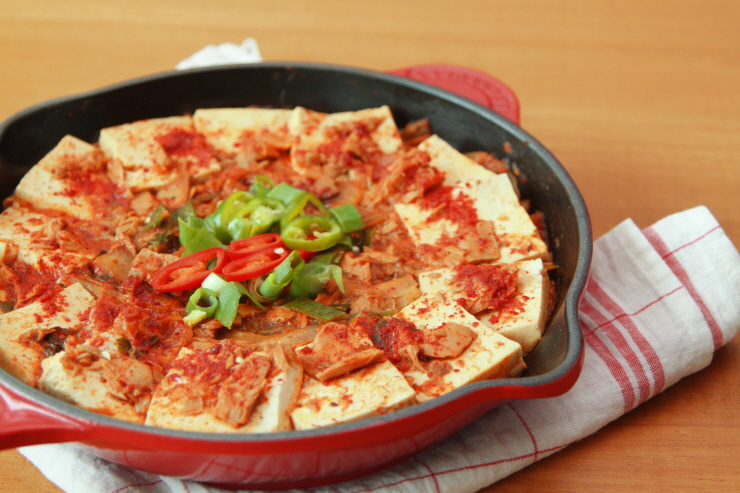 Slice the tofu squarely, put it in a pan, put the chili powder, soy sauce, Korean chili paste, tuna, onion, and green onions on the tofu.
Buckwheat Soba Salad  (메밀 소바 샐러드 Maemil Soba Salad)
Boiled buckwheat noodles, cocktail shrimp, salad vegetables and Tsuyu soy sauce, vinegar, olive oil and sugar.
How to participate?
Login to your Kaki Korea Club (KKC) member account (click HERE to register for a Free KKC account).
Fill out the registration form on the right side of the page.
Show your IC to our staff on the actual date of the class.