Love to eat Korean food? How about learning how to cook your favourite Korean food?
Korea Plaza offers a Free Korean cooking class to our Kaki Korea Club members on every second or fourth Tuesday of a month. Depending on the number of participants, you will get the opportunity to experience a "hands-on session" on how to make the dishes, the recipe and have a try on the taste yourself.
Learn cooking Korean dishes has never been so easy!
Date & Time
25 June 2019, 2 pm – 4 pm (2 hrs)
Menu for this cooking class
Sweet & Sour Chicken (치킨 탕수육 Chicken Tangsuyuk)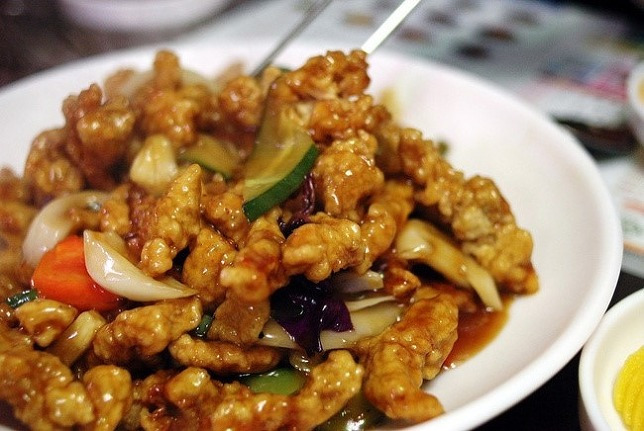 Tangsuyuk (탕수육) is crispy deep-fried pork (or beef) in a delightfully sweet and tangy sauce! It's Chinese sweet and sour pork (or beef) dish adapted for Korean taste. Tangsuyuk (also spelled tangsooyuk) is another beloved Korean-Chinese dish along with the two noodle dishes – jajangmyeon and jjamppong.
SPECIAL FOR THIS CLASS, we will use CHICKEN so that everyone can enjoy.
Cube Radish Kimchi (깍두기 김치 Kkakdugi Kimchi)
Kkakdugi (깍두기) is a kimchi made with Korean radish, mu (or moo, 무). It's an easy kimchi to make! Simply cut the radishes into cubes, salt for a short time, and then mix with the seasonings. The name kkakdugi comes from how the radish is cut — cubed, and it's known as cubed radish kimchi in English.
How to participate?
Login to your Kaki Korea Club (KKC) member account (click HERE to register for a Free KKC account).
Fill out the registration form on the right side of the page.
Show your IC to our staff on the actual date of the class.