Love to eat Korean food? How about learning how to cook your favourite Korean food?
Korea Plaza offers a Free Korean cooking class to our Kaki Korea Club members on every second or fourth Tuesday of a month. Depending on the number of participants, you will get the opportunity to experience a "hands-on session" on how to make the dishes, the recipe and have a try on the taste yourself.
Learn cooking Korean dishes has never been so easy!
Date & Time
23 July 2019, 2 pm – 4 pm (2 hrs)
Menu for this cooking class
Fried Shredded Squid (진미채 볶음 Jinmichae Bokkeum)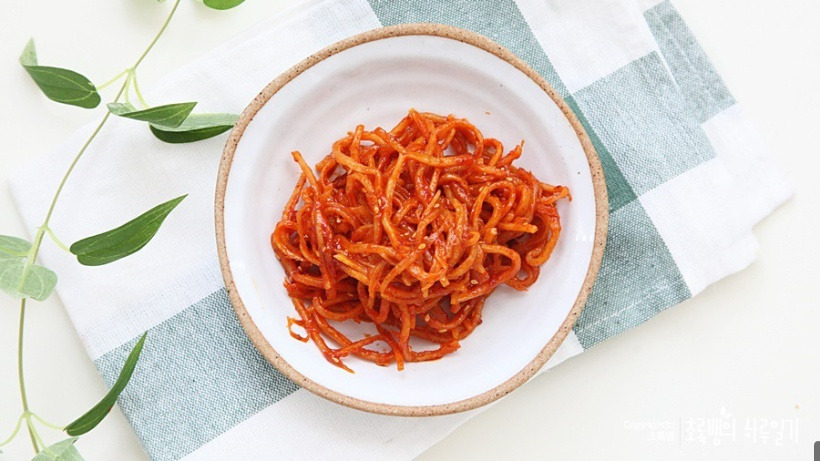 This stir-fried delicacy which is marinated in red pepper paste is usually eaten as a side dish. It is also one of the favourite side dishes of many Koreans.
Seasoned Muk Salad (묵무침 Mukmuchim)
Seasoned muk salad is one of the foods eaten in summer for its refreshing taste. Muk or mook is a Korean food made from grains, beans, or nut starch such as buckwheat, sesame, and acorns and has a jelly-like consistency. Muk has little flavor on its own, so muk dishes are seasoned with soy sauce, sesame oil, chopped scallions, crumbled gim (Korean nori), and chili pepper powder, and mixed with various vegetables. This dish is made with other vegetables as well such as lettuce and cucumber.
How to participate?
Login to your Kaki Korea Club (KKC) member account (click HERE to register for a Free KKC account).
Fill out the registration form on the right side of the page.
Show your IC to our staff on the actual date of the class.