Love to eat Korean food? How about learning how to cook your favourite Korean food?
Korea Plaza offers a Free Korean cooking class to our Kaki Korea Club members on every second or fourth Tuesday of a month. Depending on the number of participants, you will get the opportunity to experience a "hands-on session" on how to make the dishes, the recipe and have a try on the taste yourself.
Learn cooking Korean dishes has never been so easy!
Date & Time
21 January 2020, 2 pm – 4 pm (2 hrs)
Menu for this cooking class
Dumpling Rice Cake Soup (떡만두국)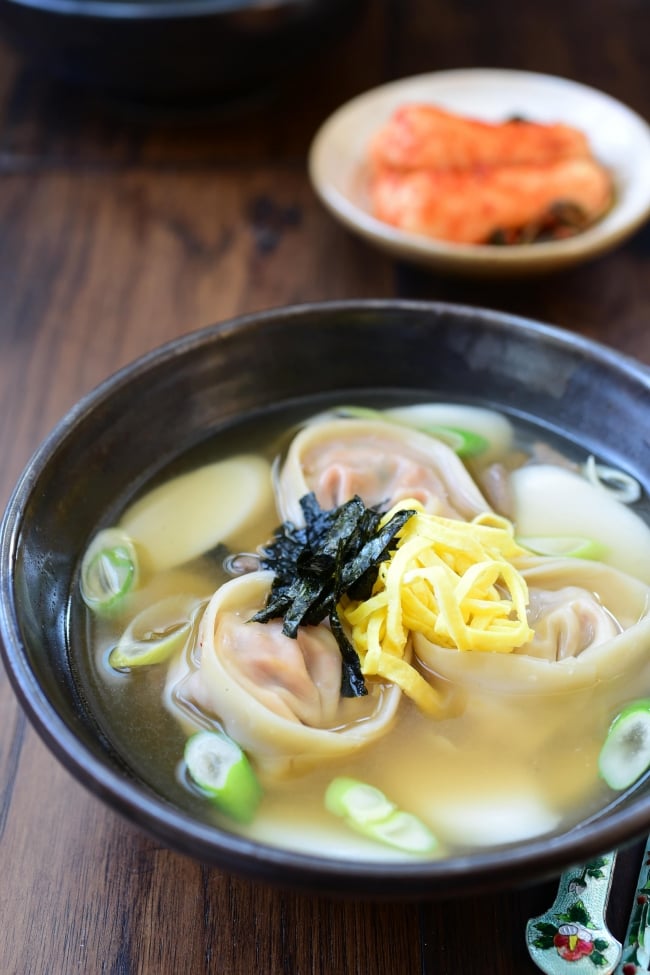 Dumpling Rice Cake Soup (떡만두국) or Rice Cake Soup, is a traditional Korean soup served on New Year's Day. Having a bowl of this soup on New Year's symbolizes getting a year older but it is also a great comfort food for any time of the year. Usually the recipe use beef, anchovy or vegetable for the base of the broth.
How to participate?
Login to your Kaki Korea Club (KKC) member account (click HERE to register for a Free KKC account).
Fill out the registration form on the right side of the page.
Show your IC to our staff on the actual date of the class.