Daegu is a city in North Gyeongsang Province, South Korea. It's known for the Daegu Yangnyeongsi Oriental Medicine Cultural Center, which has a market as well as exhibitions tracing the history of local medical traditions. Nearby, Gyeongsanggamnyeong Park is home to manicured lawns and the early-20th-century governor's residence. Exhibits at Daegu National Museum include ancient pottery and Buddhist relics.
The focus of this seminar will be on inviting you to the interesting places and activities you can do in Daegu!
Interesting Places in Daegu
E-World Theme Park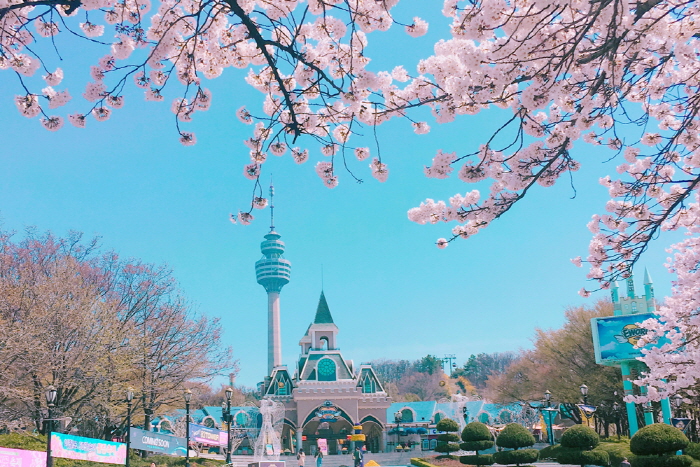 E-World is a theme park built around Woobang Tower (Oct. 1987). The area around the tower was remodeled as a European-style park and opened to the public in March 1995. It features a waterfall, fountains, lighting displays, and flowers, as well as rides, exhibition and performance halls, and restaurants. E-World has several plazas characterized by different themes; major plazas include Entry Plaza (at the park entrance), Central Plaza, Children's Plaza (playground), and Young Town Plaza.
Seomun Market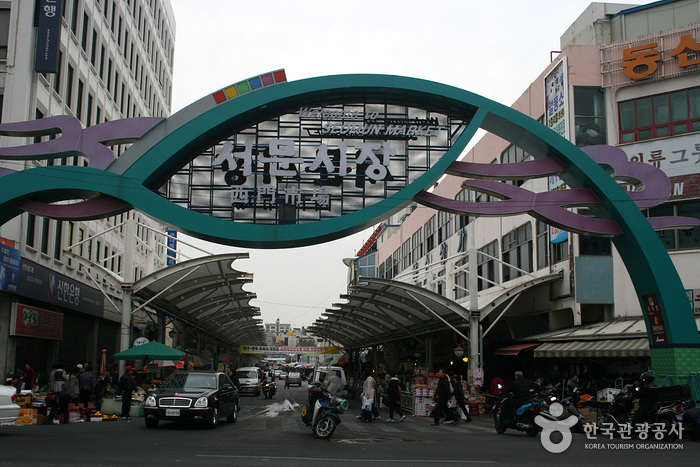 Seomun Market (formerly known as Daegu-Keun Market) of Daegu is steeped in history. Along with Pyeongyang Market and Ganggyeong Market, Seomun Market was one of the three main markets during the Joseon Dynasty. It is situated only 300m from the West Gate of the city, and was befittingly named Seomunsijang (West Gate Market). Though the market has grown from its small size, the names of the alleyways such as Hongdukkaejeon and Dakjeon remains unchanged.
Festival in Daegu
Daegu Lantern Festival
Every year, the city of Daegu is organizing the Daegu Colorful Dalgubul Lantern Festival, also known simply as the Daegu Lantern Festival. The festival is held to celebrate Buddha's birthday, but distinguishes itself among other festivals with its Wish Lantern Flying event on April, 27th, 2019. Following the release of sky lanterns, there will be a fireworks show and then the Lantern Parade will march the streets of Daegu.
Daegu Foods
Nureun-guksu or Pressed Noodles
Daegu is where one can find the oldest noodle factory which has the highest consumption of noodles.
Donggok Granny Sonkalguksu(동곡할매손칼국수집) is well known for its pressed noodles as they have been selling it for more than 60 years and as the place has been managed down to the 4th generation.
Bogeo Bulgogi (Grilled marinated blowfish)
Blowfish is usually eaten steamed, in stew or as shabu shabu but in Daegu, it's eaten as bulgogi. Stir-frying meat of the deboned blowfish and bean sprouts with spicy sauce become blowfish bulgogi. 'Misong boggeo(미성복어)' had invented blowfish bulgogi 30 years ago. The light meat of blowfish goes well with the spicy sauce. When you've finished blowfish bulgogi, it's hard to resist mixing rice with the leftover sauce even when you're already full.
Date & Venue
13th July 2019 (Saturday) @ Korea Plaza, Menara Hap Seng
Schedule
| | |
| --- | --- |
| Time | Schedule |
| 10.30 am – 11.00 am | Registration |
| 11.00 am – 11.30 am | Presentation: Basic Korea Information |
| 11.30 am – 12.20 pm | Presentation: Explore Colorful DAEGU |
| 12.20 pm – 12.30 pm | Lucky Draw |
| 12.30 pm – 1.00 pm | Refreshments |
Presenter
Korea Plaza manager.
How to Participate?
Login to your Kaki Korea Club (KKC) member account (click HERE to register for a Free KKC account).
Fill out the registration form on the right side of the page.
Show your IC to our staff on the actual date of the seminar and they will give you a Coupon Meal for the redemption of light refreshment (coupon meal is strictly for registered participants only)!