Festival / Event
Hello Kaki Korea members!
How are you all with your vacation plan? If you are looking for a new and special destination out of your routine, keep your eyes on the event series in Gangwon province here. More and more events are waiting for you!
Stay tuned with us,
---
Pyeongchang Trout Festival (평창송어축제) (23 Dec 2016-30 Jan 2017)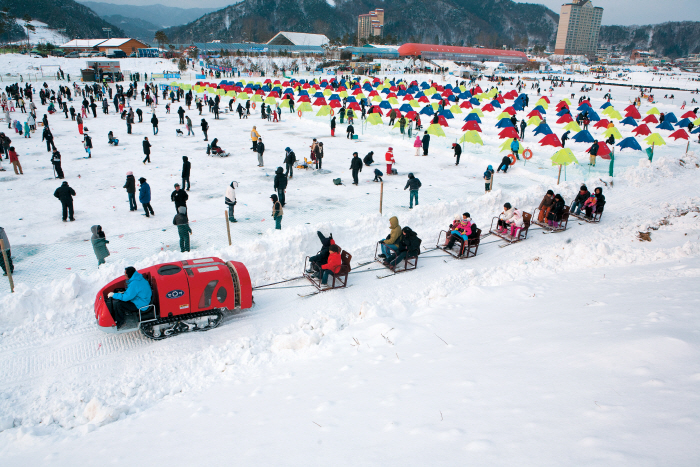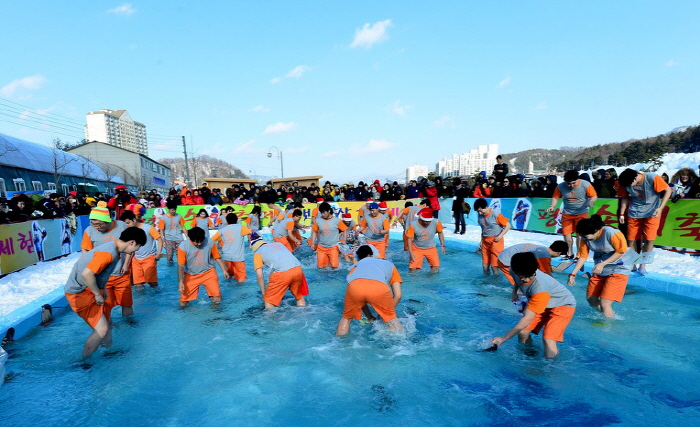 The Pyeongchang Trout Festival takes place during winter in the town of Jinbu-myeon in Pyeongchang-gun district. Visitors to the festival can enjoy a variety of programs including ice and lure fishing for trout, snow programs, ice programs, folk programs, and more. There will also be traditional folk games including sledding and top spinning, and visitors can try out sports such as riding 4-wheel ATVs, snow rafting, sleigh trains. Any trout caught from ice fishing and lure fishing can be prepared right away at a nearby restaurant. Trout farming first started in Pyeongchang due to its cold, clear waters. Trout offer plenty of nutrition, and their natural taste makes them delicious when eaten raw.
Programs
Trout-fishing, Bare-handed fishing, Sledding, Bobsleigh-riding, Ice skating, Winter game experience
Address 3562, Gyeonggang-ro, Pyeongchang-gun, Gangwon-do 강원도 평창군 진부면 경강로 3562 (진부면)
Hwacheon Icefishing Festival (화천산천어축제) (14-31 Jan 2016)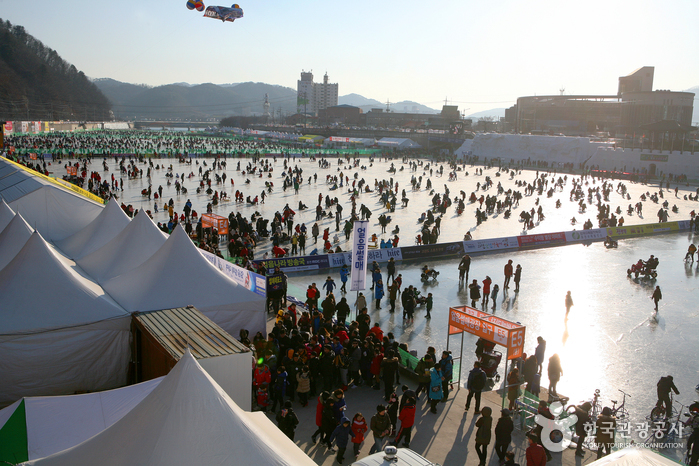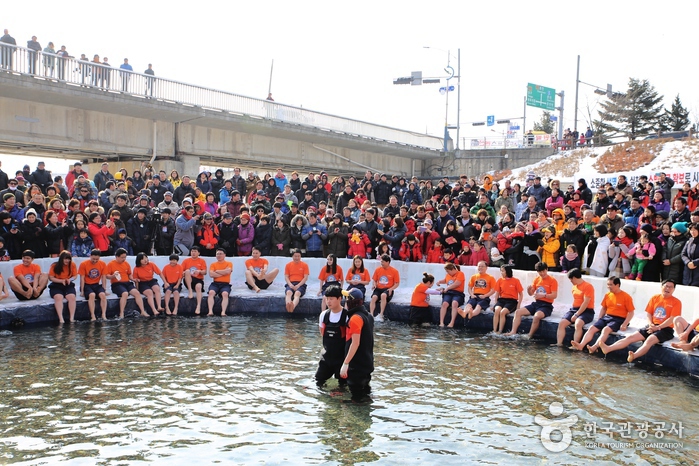 Hwacheon Sancheoneo (Mountain Trout) Ice Festival will takes place at Hwacheon county in Gangwon-do with plenty of snow and ice perfect for winter getaways. Since 2003, the festival has been visited by a million people, making this festival more joyful. Varied festival programs include ice-fishing, ice sleigh, bobsled, and other things to see and participate in.
For ice-fishing for Mountain Trout, 12,000 ice holes are cut in the 2m-deep ice over the river. The ice is so transparent the Mountain Trout can be seen below the ice. During the festival, 1~2 tons of fresh Mountain Trout are placed in the stream every day so that participants can easily try to catch them. This makes it easy for even fishing beginners like children and ladies to also join in on the fun of the festival.
Location Hwacheon Stream (화천천) & 3 Villages in Hwacheon-gun
Taebaek Snow Festival (태백눈축제) (Jan 2017 : Exact Date TBA)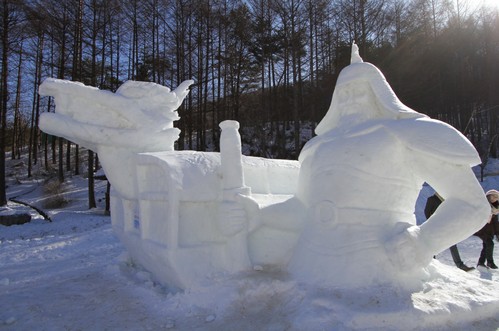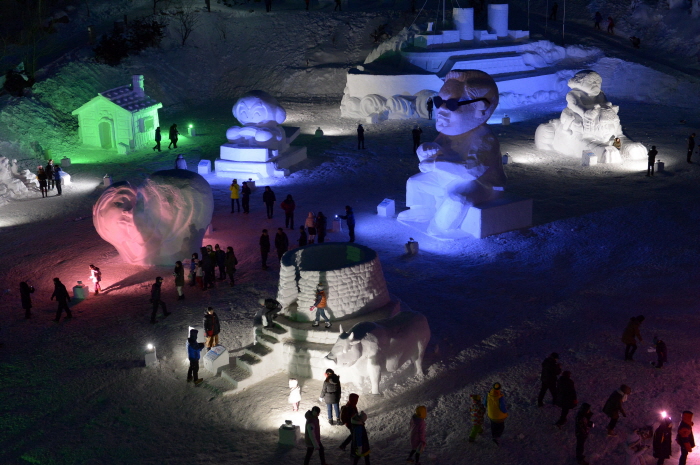 Frolic in the fantastic world of white snow at Taebaesan Mountain! Danggol Square of Taebaeksan Provincial Park, the festival's main venue, will hold a snow sculpture exhibition for visitors to enjoy ice sculptures and a range of other winter-themed artwork from home and abroad.
There will also be a wide variety of amusement facilities such as a snow tunnel, slide and rafting area as well as snow and ice sculptures. Around Hwangji Pond, visitors may enjoy the light & ice festival along with the beautiful world of lights created by luminaries and the shining stars in the sky.
A number of other interactive programs such as snow sledding and other fun games will be held during the festival period. The festival full of fun and excitement will be the best winter destination providing worthwhile memories for adults dreams of happiness for kids.
Location Taebaeksan Provincial Park & multiple areas in Taebaek city
Gangneung ISU (International Skating Union) Short Track 2018 Pyeongchang Olympic Pre- Event Test (16-18 Dec 2016)
The Short Track Speed Skating World Cup is a series of international short track speed skating competitions, organised yearly by the International Skating Union since the winter of 1997/1998. Every year during the winter, a number of competitions on a number of different distances are held. Skaters can earn points at each competition and the skater who has the most points on a given distance at the end of the series is the winner.
Address Ponam-dong, Gangneung-city, Gangwon-do 강원도 강릉시 포남동
Location Gangneung Ice Arena
Wait, you don't know how to go yet? Please find information about GoGo Gangwon Shuttle Bus service that you can visit all the festival spot with 5,000 KRW 🙂 If you are a participant with Discover Korea Your Way Campaign, you can even have a free riding coupon!
How to use? Click HERE
Details about Discover Korea Your Way Q4 campaign Click HERE
Stay tune with us,