| | |
| --- | --- |
| Registration | 01 November 2017 (Wed) Until 04 November 2017 (Sat) 23:59 |
| Event Date | 11 November 2017 (Sat) 11:00 Until 11 November 2017 (Sat) 13:00 |
| Event Duration | 11:00 AM ~ 1:00 PM |
| Venue | KL Korea Plaza |
---
Special Gogossing this time with SOKCHO CITY, they will introduce some interesting places that you might want to go in the city!
---
Sokcho is a city in Gangwon-do province, South Korea. It is located in the far northeast of Gangwon-do. Lying north of the 38th parallel, the city belonged to North Korea from 1945 until the end of the Korean War, when the dividing line between the two Korean states was officially altered. Abai Maeul was originally set up as an area to house North Korean refugees in Sokcho due to the separation of the two Koreas. Consequently, many of the population have relatives in North Korea. Today, Sokcho receives a number of tourists attracted by the closeness to the DMZ. The city is also a well-known gateway to nearby Seoraksan national park.
Sokcho offers many food districts to enjoys the local cuisine. Foodtown is a two block area dedicated to restaurants where visitors can find mainly Korean style beef pork and chicken restaurants. There are also some bars and noraebangs (singing rooms). Daepo harbor, outside of Sokcho on the road to Yangyang offers upwards of 100 individual mini restaurants serving raw, grilled, boiled and deepfried seafood of every variety. On the north side of Sokcho near the lighthouse visitors can also enjoy numerous raw fish restaurant as well as grilled. Abai Mauel, accessible by the Gaet-Bae offers more seafood and their own unique stuffed squid, Abai Sundae.
---
Here are some pictures of Sokcho that will make you mesmerize by the beauty of the city.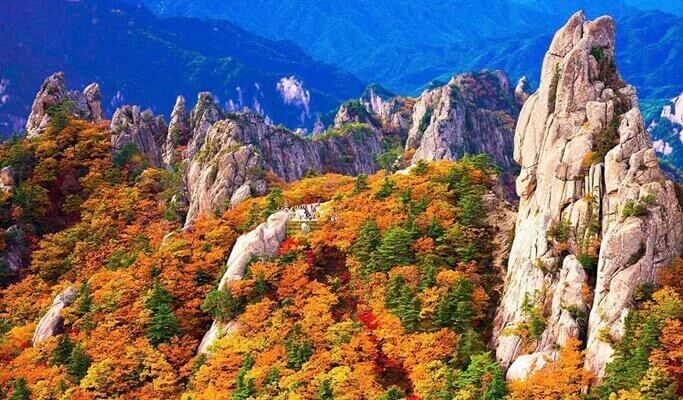 ---
The foods that makes you want to have it in Sokcho!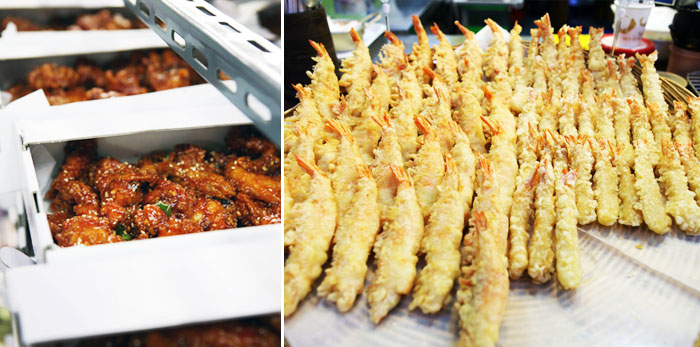 So, come over and get more information with us while getting to know about the city! See you there!
---
How To Apply?
Complete the event online registration form and click the submit button.

An email will be sent out automatically once your registration has been received.

Click HERE to register as a Kaki Korea Club member if you are not a member yet.
A COUPON MEAL will be given to registered participants only. We seek your cooperation on this matter. Thank you 
---
KAKI KOREA CLUB MEMBER
ADILAH TARMIZI
AIKHUAT
AINAADNAN
AISHASAFINA98
ALAM
ALICE CHONG
ALICELOKE
ANN21
AOMIKACCHI
AWSP3362
AYIEN AIEN
BABYLON90
CAIREN
CARYN7
CHEN33
CHEONGYY
CHINML
CHUAH XIN YU
CMOOI80
CPMOON
CTEIK
CWLIM
DAPHNELLEE
DEE FARIDA
DIANAHAMZAH
DNALILBOOGIE
EELYNN_90
ESTELLE
EVELYNMARTHA
FAI ZUBIR
FATINIZM
FATIN_EERA
FIQAHYUKA
FIRDAUS DAHLAN
FIZA AZIZ
FLOWER1312
GAYAANDSEOUL
HAFIZAHAYU
HAZRI
HPLAU
HUIEN_20
HUIMEI1224
HUIYILOO
IYMABAIN89
JANET YONG
JENNLUM531
JIANLYJ
JOEY CHONH
JOO HYEON LEE
JOSONYAP
JOYCE94
JRJOHARI
KAMARUZZAMAN
KARWEN0212
KAYKENF4
KOAY SEONG CHUN
LIANATAJUL
LIANDA
LIA_SHA09
LIPTON
LUYILAN
LYDIAPURES
LYIENKIEFLI
MARGARET
MARIA
MAZLANHUZAM
MEITAN
MILAWEY89
MIMIEYIMI
MING CHIN
MING YENG
MINGYIN10
MOONLEO19
MSUZA80
NILS
NORFARIDA
NURSHANIZA
NURSSTA
NURUL
ONGHOONKENG
PARK YEOL
PENG
PHINIXTAN
PRINCESSYIE
RANEYHUI
RPPOH
RYNSALIM
SABARIAH
SAYAAKU
SEONG RONG
SERENA HO
SHAFIZAL_2015
SHAMZSHAMRIE
SHAQQ
SHAZLEEN1204
SHHAY
SHINGHUEI
SHINGYIEN
TANLYE
TENGKUSUSU
THESUNRIVER
TIANTIAN
TJE0305
TJEJ
WAI HONG
WASILAH HAWA
YITJIN
YP86CHAI
ZAMZARINA_AHMAD
Registration Closed on 04 November 2017